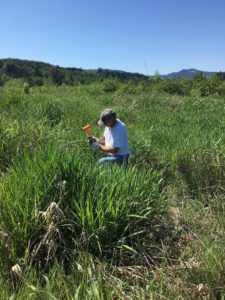 The Nisqually Stream Stewards, in partnership with the Nisqually Tribe and Nisqually Land Trust, recently installed protective tubing around native trees and shrubs planting in Ohop Valley this winter.
The tubes are an important component of ensuring survival of most of the plants installed. Without these tubes, deer, elk, rodents, and other animals can browse freely on the plants, often resulting in mortality. To prevent that, the tubes are placed around the trees and shrubs for about 3 years, until they are big enough and established enough to withstand some browsing damage.
The trees and shrubs planted throughout Ohop Valley are native to western Washington and are designed to return Ohop Valley to a more natural state, benefiting salmon, wildlife, birds, and people. Species include ninebark, twinberry, Oregon ash, willow, nootka rose and many more. Once these plants are established, they will provide more shade, reduce erosion, provide safeguards against flooding, and sequester carbon found in the atmosphere.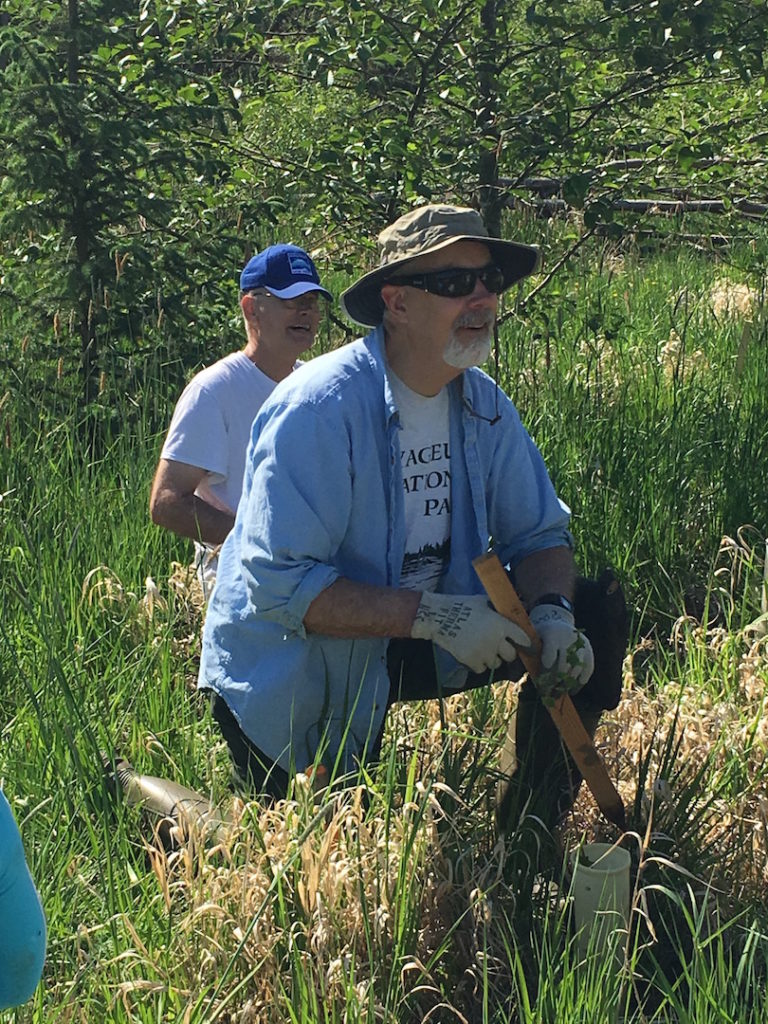 Want to get involved?
The Nisqually Stream Stewards is an adult environmental education program hosted by the Nisqually Tribe and Nisqually River Council. Participants receive 40+ hours of free training in exchange for 40+ hours of volunteer time over the next year. During the class, participants travel from Mount Rainier to Puget Sound, meeting natural resource professionals along the way. Our goal is to provide folks with the knowledge and skills necessary to become strong volunteers, citizen scientists, and stewards of the Nisqually Watershed. For more information, contact streamstewards@nisquallyriver.org, or call 360.438.8715.
The Nisqually Land Trust offers weekly Wednesday work parties on various properties throughout the year. Saturday work parties occur occasionally too. Tasks vary from planting trees, to installing tubes and stakes, to removing invasive plants and more. If manual labor isn't your thing, the Land Trust offers a range of other volunteer opportunities too. Their website offers a host of alternative volunteer needs!